Spyhre Software Solutions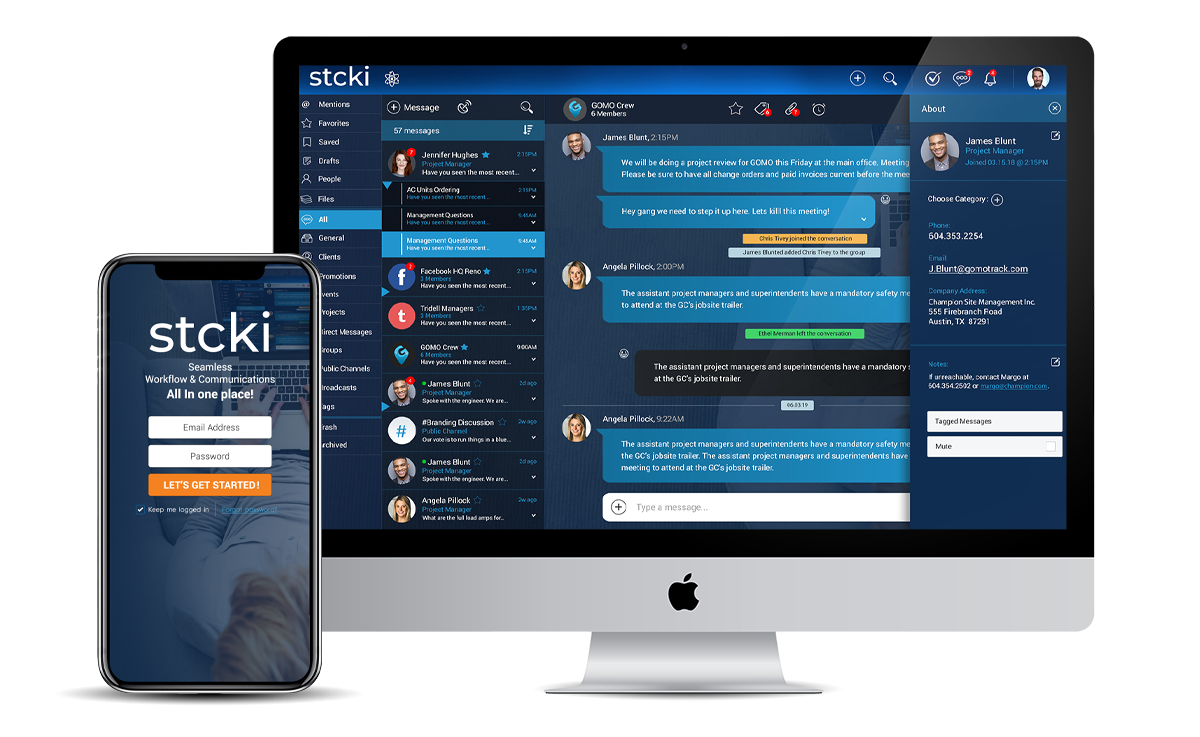 All Team Communications in One Place.
Effective workplace communication has never been more important in building highly efficient teams. Bringing remote teams together, wherever they may be through integrated communications. Helps them to be more productive, more responsible, and experience less stress. Rather than having your conversations, notes, reminders, tasks and documents spread across different platforms, bring everything into one.
Stcki Messenger. Talk with coworkers and associates in groups based on projects, departments, or shared interests, whether working with a remote team or in the same office. By creating channels in Stcki, users can connect with teammates in one place – in real time. Works with everything you work with. Drop in a file. Share with the Team. Get immediate feedback.
Stcki Notes. Manage all your notes, thoughts and ideas for all your projects and channels. Organized, tagged and at your fingertips when you need them. Take notes on the fly, during conversations, share ideas with team members and even attach documents. Stcki allows you to create public or private notes, tag them for easy access and reference and assign different permission levels to different team members.
Stcki Reminders. Reminders remembers everything and nudges you whenever you tell it too. Creating reminders is fast and easy and is persistent until you mark them complete, snooze them or re-schedule the reminder, so you don't forget anything. All your reminders and notifications are automatically synced with all the other features of Stcki to help streamline your busy workflow.
Stcki Tasks. Create and assign tasks to team members for managing projects, events or promotions.
Stcki Docs. Home for all of your documents of all types. Plans, spreadsheets, acknowledgements, estimates, PDF's… all stored, tagged and accessible when you or your team needs them. Upload or download files on the fly whatever you are doing in Stcki. Share files instantly with team members rather than sending as email attachments.
"It's not always that we need to do more but rather that we need to focus on less."― Nathan W. Morris